Indie Music Room Radio Show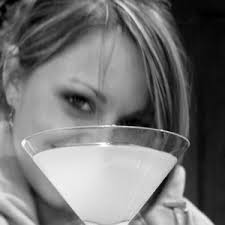 Hosted by Independent Recording Artist, Heather Kelly
My name is Heather Kelly and I couldn't be more excited to serve as host of the Indie Music Room. This new program is my opportunity to create a showcase for artists to share their original songs, explain the thoughts behind their creations, and play the most recent recordings a majority of the audience has not yet heard! Being an artist myself for over 10 years, I know what goes on behind the scenes to create an album of original music – I have released four of my own.
I believe indie musicians are underrated, underpaid and lead difficult careers trying to get heard and appreciated. Indie artists easily can be needles in the commercial haystack, but the Indie Music Room will give artists an outlet to connect with more listeners, hopefully open some doors, and FINALLY get their music heard!
The show has a fun atmosphere, with interviews being recorded at the renowned Junior's Motel Recording Studio.
Be sure to subscribe to the Indie Music Room on our Fort Dodge Radio YouTube Channel and you'll be notified when each new show is released.
The Indie Music Room Podcast is also available on your favorite podcast directory. We have a few of our favorite podcast directories listed below including Apple Podcasts, Spotify, TuneIn, and iHeart Radio.
The Indie Music Room airs every Saturday at 6 PM and Sunday at 7 PM. Check out our Indie Music Room Facebook page for news about upcoming shows, photos, and additional insights.
If you would like to be considered as a guest on the Indie Music Room, drop me a note at [email protected] and tell me about your music and how you create it.
We also recommend the Audible Farm Podcast, another locally produced music podcast hosted by Peter Stockdale.
Indie Music Room - New Shows
Indie Music Room - #23: August Ubeda
June 1, 2021: Heather Kelly talks with August Ubeda from Norway. August talks about how he got started writing and recording his hip hop-influenced pop music, inspired by everything and anything. Songs include Dutchie, Down On Our Luck, and Run It Back.
More from August Ubeda: August Ubeda on Spotify
Indie Music Room - #22: Kimble Crane
May 1, 2021: Heather Kelly talks with Kimble Crane from Georgia with his brother Michael. Kimble talks about his process for writing, recording, and how they distribute their music. Songs include In The Gray, Self Aware, and Vigilante.
More from Kimble Crane: Kimble Crane on Facebook
Indie Music Room - #21: Connor Frost
April 1, 2021: Heather Kelly talks with Connor Frost from the New York based power pop band Dizzy Bats. Connor and Heather talk about writing, recording, and performing in the age of COVID-19. Songs include Alone, Cut Me Loose, and That Night.
More from Dizzy Bats: Dizzy Bats on Bandcamp
Indie Music Room - #20: Shadric Smith
March 1, 2021: Heather Kelly talks with singer/songwriter Shadric Smith. Shadric tells about writing and recording his style of music which includes Country-swing, folk, and blues. Songs include Diamonds Don't Mean a Thing, Yankee Cowboy, Rollin' Down That Lincoln Highway, and a bonus song, Underneath the Lilac Tree, featuring Heather Kelly.
More from Shadric Smith: Shadric Smith Offical Facebook Page
Indie Music Room - #19: Brandon Scott Sellner
February 6, 2021: Heather Kelly talks with guitarist and songwriter Brandon Scott Sellner. Brandon talks about the early days of his career and describes his home studio, and how recording at home differs from laying down tracks at a contract studio. Songs include The Journey, Still Dreaming, and Everlasting Lullaby.
More from Brandon Scott Sellner: Brandon Scott Sellner Offical Facebook Page

Indie Music Room Podcast RSS Feed
We'd Love to Hear From You!