Indie Music Room Radio Show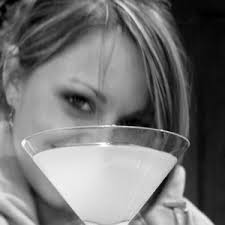 Hosted by Independent Recording Artist, Heather Kelly
My name is Heather Kelly and I couldn't be more excited to serve as host of the Indie Music Room. This new program is my opportunity to create a showcase for artists to share their original songs, explain the thoughts behind their creations, and play the most recent recordings a majority of the audience has not yet heard! Being an artist myself for over 10 years, I know what goes on behind the scenes to create an album of original music – I have released four of my own.
I believe indie musicians are underrated, underpaid and lead difficult careers trying to get heard and appreciated. Indie artists easily can be needles in the commercial haystack, but the Indie Music Room will give artists an outlet to connect with more listeners, hopefully open some doors, and FINALLY get their music heard!
The show has a fun atmosphere, with interviews being recorded at the renowned Junior's Motel Recording Studio.
Be sure to subscribe to the Indie Music Room on our Fort Dodge Radio YouTube Channel and you'll be notified when each new show is released.
The Indie Music Room Podcast is also available on your favorite podcast directory. We have a few of our favorite podcast directories listed below including Apple Podcasts, Spotify, TuneIn, and iHeart Radio.
The Indie Music Room airs every Saturday at 10 AM and 6 PM, and Sundays at 11 AM and 7 PM. Check out our Indie Music Room Facebook page for news about upcoming shows, photos, and additional insights.
If you would like to be considered as a guest on the Indie Music Room, drop me a note at [email protected] and tell me about your music and how you create it.
We also recommend the Audible Farm Podcast, another locally produced music podcast hosted by Peter Stockdale.
Indie Music Room - New Shows
Indie Music Room - #10: Jeff Banks
January 18, 2020: Heather Kelly talks with Jeff Banks about his music and playing as a session musician. Heather and Jeff talk about a recent show in Texas, his writing style, and how a dream helped him write a song. Songs include Big Dreams, Stirred Not Shaken, and High and Goodbye.
To find out more about Jeff's music, visit www.reverbnation.com/jeffbanks/songs


Indie Music Room - #9: Christmas Show Part 2
December 14, 2019: In part 2 of our Christmas show, Heather Kelly talks with Kirk Kaufman about one of his Christmas music projects featuring artsits he's worked with. Music includes Merry Christmas by Melvin James, O Holy Night by Brandon Scott Sellner, It Won't Be Christmas by Dave Hearn, It's Christmas by Kirk Kaufman, and Christmas Time by Jack Gallup.
Indie Music Room - #8: Christmas Show Part 1
December 14, 2019: In part 1 of our Christmas show, Heather Kelly features holiday music by Dave Hearn and Tim Kelly. Dave is also in the studio with Heather and talks about each of the tracks. Music includes Deck The Halls, Pat a Pan, Coventry Carol, and Greensleeves by Dave Hearn, and The Christmas Song by Tim Kelly.
To find out more about Dave's music, visit davehearnmusic.com


Indie Music Room - #7: Larry Myer
November 18, 2019: Heather Kelly talks to singer and songwriter Larry Myer. Larry has played in more than 200 towns around Iowa and over half of the U.S., and is a winner of the Branson Songwriting Contest. Heather and Larry talk about working his way up from being a street performer to playing large concert venues, life on the road and studio projects. Songs include Flatlands, Take a Look at These Blues, and Hanging On.

Learn more about Larry Myer's music at www.larrymyer.net
Indie Music Room - #6: Alex Trevino
October 12, 2019: Heather Kelly talks with Alex Trevino, a graduate of Berklee College of Music, about his music which includes pop-punk to modern jazz and everything in between. Alex talks about his recording style, recording tools, and his unique way of playing the guitar upside down. Songs include The Storm, Snow, and Loaded Gun.

Learn more about Alex Trevino's music at alejandro7432.wixsite.com/music
Indie Music Room - #5: Melvin James
September 14, 2019: Heather Kelly talks with Melvin James about his music career from sitting in with a band at the Iowa State Fair to signing with MCA Records and knocking Michael Jackson and Madonna off the MTV video charts. Melvin talks about recording his music as both a solo artist and with his band Planet Melvin. Featured songs include Why Won't You Stay, Havin' Fun, and Me and My Alien.
Indie Music Room - #4: Dennis Carlson
August 17, 2019: Heather Kelly talks with Dennis Carlson, a seasoned drummer and drum teacher about his career in music. From playing in garage bands, clubs, and recording sessions, Dennis Carlson has done it all. Dennis discusses life in the Big Apple, playing gigs, and why musicians aren't paid like they should. Songs included in this show are Take a Vacation by The Transformers, A Hard Day's Night by The Notorious Noblemen, and New York to the Rescue by Dennis Carlson.
Hear more of Dennis Carlson's music at www.soundclick.com/DennisCarlsonPerforms
Indie Music Room - #3: Frank Wiewel
July 19, 2019: Heather Kelly talks with Frank Wiewel and Kirk Kaufman about the history of the HAWKS. Frank talks about playing small towns, recording in historic studios such and Chess Records and Muscle Shoals. Kirk and Frank share stories from their appearance on American Bandstand and give the backstory to 3 songs by the HAWKS: Black and White, The Great Divide, and Need Your Love.
Indie Music Room - #2: Dave Hearn
June 15, 2019: Dave Hearn is a veteran songwriter, composer and independent artist from Fort Dodge, Iowa. Dave and Heather talk about his new album "Hearts Get Broken" and discuss his writing and recording style.
To find out more about Dave's music, visit davehearnmusic.com


Indie Music Room - #1: Kirk Kaufman and Heather Kelly
June 15, 2019: Kirk and Heather talk about their early days as independent artists and how they write and record songs. Kirk talks about the most over-used studio effect and Heather shares her thoughts about being the host of the Indie Music Room.
To find out more about HipKnosis, visit www.hipknosis.com



Indie Music Room Podcast RSS Feed
We'd Love to Hear From You!