Best Things To Do in
Fort Dodge, IA
Looking for something fun or interesting to see or do in Fort Dodge? You've come to the right place. We have the most complete local events calendar featuring all the things going on this week in Fort Dodge. You'll also find our Top 10 Best Things To Do in Fort Dodge which is a perfect starter list for anyone who's new to the area or just visiting.
What are the best things to see and do in Fort Dodge, Iowa? Here's Our Top 10 List: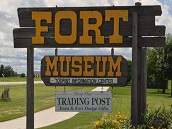 The Fort Museum and Frontier Village: Looking for history? The Fort Museum houses an impressive collection of relics from Iowa's frontier days, including an array of Native American, military, and natural history exhibits for all ages. The non-profit museum is located near the corner of Highways 169 and 20, and next to Iowa Central Community College.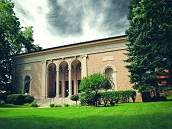 Blanden Memorial Art Museum: The Blanden is the home of many world famous artworks of all kinds. Current exhibitions of regionally and nationally known artisans are year round with free admission. Located in the Historic Oak Hill District, the Blanden is a neo-classical public building constructed on private land and financed by Charles Granger Blanden.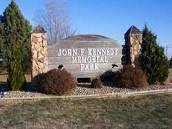 John F. Kennedy Memorial Park: Camping, canoeing, trails and more, John F. Kennedy Memorial Park is the largest and most popular area local park. With over 400 acres, Kennedy park hosts Badger Lake and is a favorite destination for fishing, camping, hiking, canoeing and "no gas motor" boating.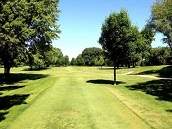 Lakeside Municipal Golf Course: Located on the grounds of John F. Kennedy Memorial Park, Lakeside is a beautiful and challenging 18 hole course that includes a long and straight front nine and a short and narrow back nine. Driving range, clubhouse with pro-shop, food and concessions.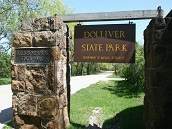 Dolliver Memorial State Park: One of the great gems, Dolliver Memorial State Park is the place for camping, hiking, boating, and nature lovers of all ages. Two lodges at Dolliver are available to rent for the day and are perfect for events such as wedding receptions or a family reunion. Lodges may be reserved online through the Iowa State Park Reservation System.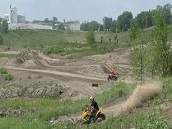 Gypsum City OHV Park: Located on the southeast corner of Fort Dodge, Gypsum City OHV Park has approximately 60 miles of trails for use by ATV's, side by sides and off-road motorcycles. For experts or beginners, the OHV Park features a 1.5 mile motocross track, a .4 mile kids' track, and a beginners circle.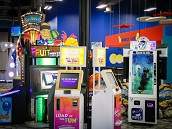 Fort Frenzy: For kids of all ages. Food and an arcade, everyday fun includes the Spin Zone, laser tag, mini bowling, and ValoJump. Seasonal attractions include mini golf, bumper boats, and Go Karts. Passes range from $25 for a full day pass to $18 for a 2 hour pass. Fort Frenzy also host many special events both inside and outside throughout the year.
Shiny Top Brewing: Located in downtown Fort Dodge, Shiny Top Brewing is a hot spot for local music featuring musicians from all around the area. The taproom at Shiny Top Brewing displays artwork on consignment from area artists, featuring a new artist every three months.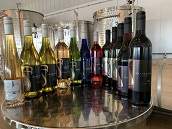 Soldier Creek Vineyard: Located a few miles northeast of Fort Dodge, Soldier Creek Vineyard started off as a family farm and became a vineyard in 2007. Soldier Creek Vineyard host many events throughout the year including "Vineyard Vibrations" which features local musicians. The vineyard produces 10 French-American hybrid grape varieties that prospers in the Iowa climate.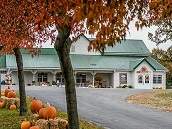 Community Orchard: Community Orchard is a 50 acre apple orchard located in North Central Iowa. Home decor, fall decor, bakery and the Apple Orchard Cafe is a favorite for the locals and out-of-town visitors alike. A popular event is Apple Fest, which is traditionally schedule in October. Open from August until Christmas, the Community Orchard is a fall time favorite for locals and tourists.
Looking for more things to do? Check out all the local events going on in Fort Dodge this week with our Calendar of Events.
What's Happening in Fort Dodge, IA
We'd Love to Hear From You!