Our Roots are in Fort Dodge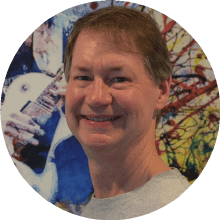 More About Fort Dodge Radio and Bill Grady
Fort Dodge Radio was created by Fort Dodge native Bill Grady. Bill started his radio career in 1979 at the age of 18 working as an announcer at stations in Fort Dodge and Clarion, Iowa. His career quickly progressed and he became a radio station General Manager at the age of 23. Bill would later become Regional Manager for Sorenson Broadcasting in 1998, and for Waitt Radio in 2000 before starting his own media company in 2002.
During his career, Bill provided his leadership to many organizations.
National Organizations:
Served on the National Association of Broadcasters Education Foundation
Served NAB's National Leadership Conference for 7 years

State Organizations:
Past President of the Iowa Broadcasters Association
Past President of the Greater Cedar Rapids Foundation


Bill and his associates have earned many awards and recognitions
Local and State Awards:
United Way Corporate Leadership Award in 1997
2 Governor Media Awards for excellence in community development

Professional Awards:
6 consecutive National Association of Broadcasters Awards for Excellence in Broadcasting
Sorenson Broadcasting Sales Department of the Year in 1996 and 1998
Bill was elected Chairman of the Sorenson Broadcasting's Employee Stock Ownership Plan by the trustees in 1997 representing the financial interests of over 150 employees.
Bill founded his own company Star Communications in the summer of 2002 and has brought his advertising and marketing knowledge to thousands of small business owners in Iowa, Minnesota, South Dakota, Nebraska, Kansas, and Oklahoma. Star Communications is one of the pioneering companies in Iowa to provide audio on-demand services and programming.
In 2007, Bill created MyFortDodge.com and created Fort Dodge Radio in 2019.
Bill and his wife, Laura, proudly make Fort Dodge their home.
Thank you for streaming Fort Dodge's favorite internet radio station.
Articles About Fort Dodge Radio: Is This The Future of Local Radio? - Radio Ink
Articles About the Indie Music Room Radio Show: Indie Music Room Gives Locals A Shot - Radio Ink