Indie Music Room Radio Show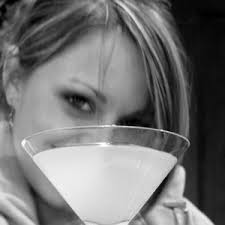 Hosted by independent recording artist, Heather kelly
My name is Heather Kelly and I couldn't be more excited to serve as host of the Indie Music Room. This new program is my opportunity to create a showcase for artists to share their original songs, explain the thoughts behind their creations, and play the most recent recordings a majority of the audience has not yet heard! Being an artist myself for over 10 years, I know what goes on behind the scenes to create an album of original music – I have released four of my own.
I believe indie musicians are underrated, underpaid and lead difficult careers trying to get heard and appreciated. Indie artists easily can be needles in the commercial haystack, but the Indie Music Room will give artists an outlet to connect with more listeners, hopefully open some doors, and FINALLY get their music heard!
The show has a fun atmosphere, with interviews being recorded at the renowned Junior's Motel Recording Studio.
Be sure to subscribe to the Indie Music Room on our Fort Dodge Radio YouTube Channel and you'll be notified when each new show is released.
The Indie Music Room airs every Saturday at 10 AM and 6 PM, and Sundays at 11 AM and 7 PM. Check out our Facebook page for news about upcoming shows and give us a Like while you're there.
If you would like to be considered as a guest on the Indie Music Room, drop me a note at [email protected] and tell me about your music and how you create it.


Indie Music Room - #2: Dave Hearn
June 15, 2019: Dave Hearn is a veteran songwriter, composer and independent artist from Fort Dodge, Iowa. Dave and Heather talk about his new album "Hearts Get Broken" and discuss his writing and recording style.
To find out more about Dave's music, visit davehearnmusic.com


Indie Music Room - #1: Kirk Kaufman and Heather Kelly
June 15, 2019: Kirk and Heather talk about their early days as independent artists and how they write and record songs. Kirk talks about the most over-used studio effect and Heather shares her thoughts about being the host of the Indie Music Room.
To find out more about HipKnosis, visit www.hipknosis.com