Welcome to
Fort Dodge Radio
80's MTV Era with the 70's best rock
Once upon a time, music videos were played around the clock on MTV and a whole generation watched.
On Fort Dodge Radio, we pay homage to the great music of the MTV 80's era with the right mixture of the best classic rock and pop from the 70's.
Listen to Fort Dodge Radio on your favorite streaming device at home, at work, or in your car. It's free music online wherever you are, 24/7.
Please share our station with your friends, and thanks for listening!
Locally Owned and Operated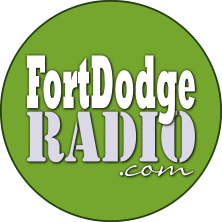 Fort Dodge Radio is locally owned and operated in Fort Dodge, Iowa. We are the first commercial radio station in Fort Dodge to be completely broadcasting, or "streaming" all of it's programming with no broadcast towers or transmitters.
On Fort Dodge Radio, we play more continuous music with fewer (and shorter) commercial breaks than the other local radio stations. More music and less commercial interruptions. We think you'll like that.
Be sure to check out our Events page for all the latest local events and happenings in Fort Dodge.
Need to promote your event? Add your event to our Calendar of Events by Submitting it Here.
Stream Fort Dodge Radio With Alexa
To do so, you'll need to have the MyTuner Radio App installed on your device.
Use the command "Alexa ask MyTuner Radio to play Fort Dodge Radio".